Video Library
> Randall Restle interviews Tahir Naeem from Sensirion | Sensors Expo 2017 | Digi-Key
Randall Restle interviews Tahir Naeem from Sensirion | Sensors Expo 2017 | Digi-Key
Randall Restle interviews Tahir Naeem from Sensirion | Sensors Expo 2017 | Digi-Key
7/5/2017 7:25:25 PM
Related Videos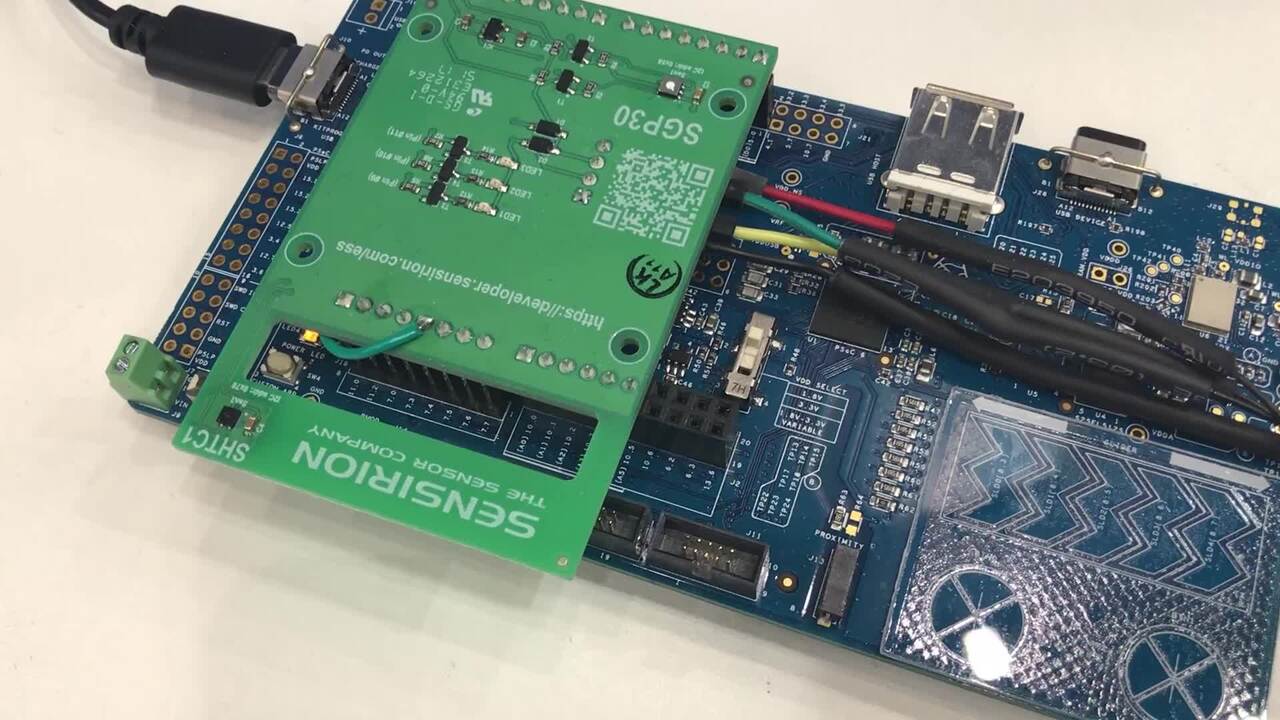 Related Product Highlight
Air Quality 4 Click board™
MikroElektronika's sensor IC used on air quality 4 click is the SGP30 from Sensirion, a multi-pixel gas sensor for indoor applications.
SGP30 Breakout Board
Adafruit's SGP30 has a standard hot-plate MOX sensor as well as a small microcontroller.
Air Quality Shield for Arduino
Sensirion's air quality shield for Arduino provides total VOC and CO2 equivalent gas concentrations with combined relative humidity and temperature sensing.