Heraeus Nexensos USA

- Heraeus, the technology group headquartered in Hanau, Germany, is a leading international family-owned company formed in 1851. With expertise, a focus on innovations, operational excellence, and an entrepreneurial leadership, they strive to continuously improve the businesses of our customers around the world.
Resistance Temperature Detector (RTD) Sensor Assemblies
Heraeus' standard and custom RTD temperature sensor assemblies are meeting the rigorous temperature sensing requirements for a wide variety of applications. Learn More
L Series Platinum Resistance Temperature Detectors (PRTD)
Heraeus' L-series platinum temperature sensors are characterized by long-term stability, excellent precision over a wide temperature range, and compatibility. Learn More
M Series PRTD Platinum Resistance Temperature Detectors
Heraeus' M series platinum resistance temperature detectors are designed for automotive, white goods, HVAC, energy management, medical, and industrial equipment. Learn More
Heraeus Sinterable Temperature Sensor
High-precise temperature measurement is essential for many key technologies, and a prerequisite for effective technical solutions. Power electronics modules are responsible for the energy management in electric vehicles.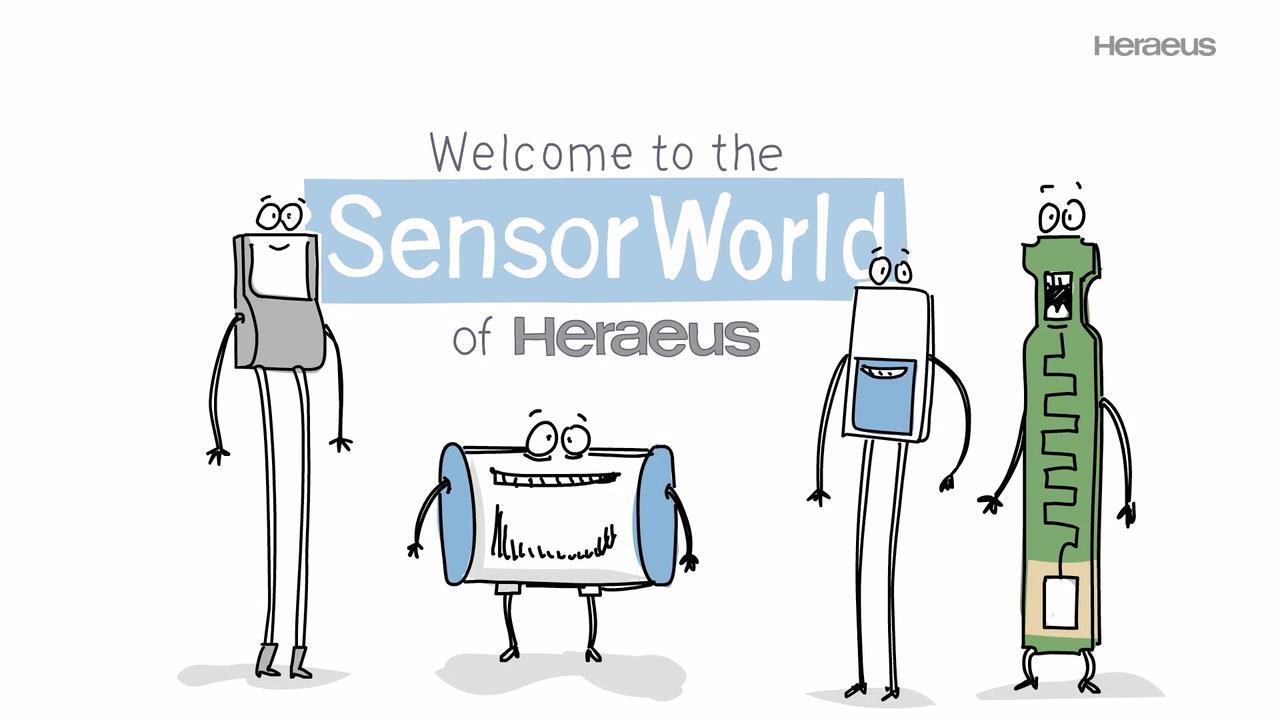 Heraeus - Open Space. For Open Minds.
Heraeus can provide you with the opportunity where your ideas can grow and your career can advance. Every day we provide our 12,500 employees with the Open Space they need so their work can make an impact.
Additional Content
Additional Links

Technical Articles

Catalogs and Brochures

Social Media

News