Fujitsu Electronics America, Inc.

- Fujitsu leads the industry in innovation. Fujitsu provides high-quality, reliable semiconductor products, design and manufacturing services for the wireless, consumer, automotive, and other markets throughout North and South America.
Graphics Display Controllers (GDC)
Fujitsu's graphics display controllers are optimized solutions for embedded graphics applications with different levels of integration for various applications. Learn More
FRAM (Ferroelectric RAM)
Fujitsu's Ferroelectric RAM (FRAM) is a high-speed non-volatile memory that runs like RAM allowing flexibility for programmers to assign ROM and RAM memory mapping depending on need. Learn More
FM3 Family of 32-bit MCUs with ARM® Cortex™ Core
Fujitsu's FM3 family of 32-bit general purpose microcontrollers features the industry's leading-edge ARM Cortex-M3™ CPU. Learn More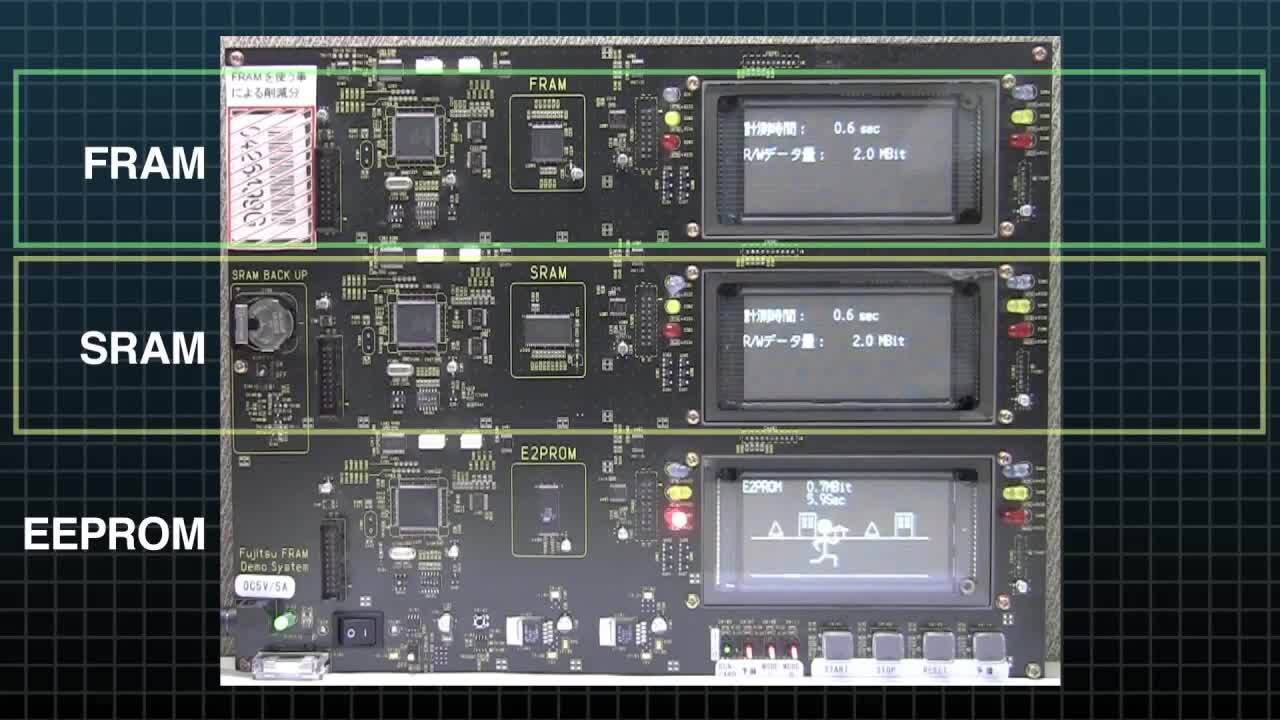 FRAM Write Speed Demo
Watch this video to learn why Ferroelectric Random Access Memory (FRAM) is the ideal memory choice for applications requiring high-performance, non-volatile memory.