Delta Electronics / Fans

- The Delta Group designs and builds innovative cooling systems that perform at the highest levels – even in the harshest environments. The Delta Fan and Thermal product line offers a full range of axial fans, blowers, and thermal management products. The unique, patented blade design and innovative structure greatly increases cooling performance and reduces system noise.
Environmental Proof Fans
Publish Date: 2013-03-25
A proper understanding of IP ratings, the requirements for IP testing, and typical applications IP rated fans are used in.
Duration: 5 minutes
PFR Series Introduction
Publish Date: 2012-04-25
PFR series fans for in-door applications offer higher efficiency improved from new control method and motor design.
Duration: 10 minutes
Fan Options
Publish Date: 2011-10-27
Delta fans are available with a wide array of functions such as frequency generator output, locked rotor output, temperature, and PWM speed control.
Duration: 5 minutes
T-Series
Publish Date: 2011-08-30
Delta's T-Series fans are specially designed for telecom applications and include optional functions such as PWM signal control and speed output.
Duration: 5 minutes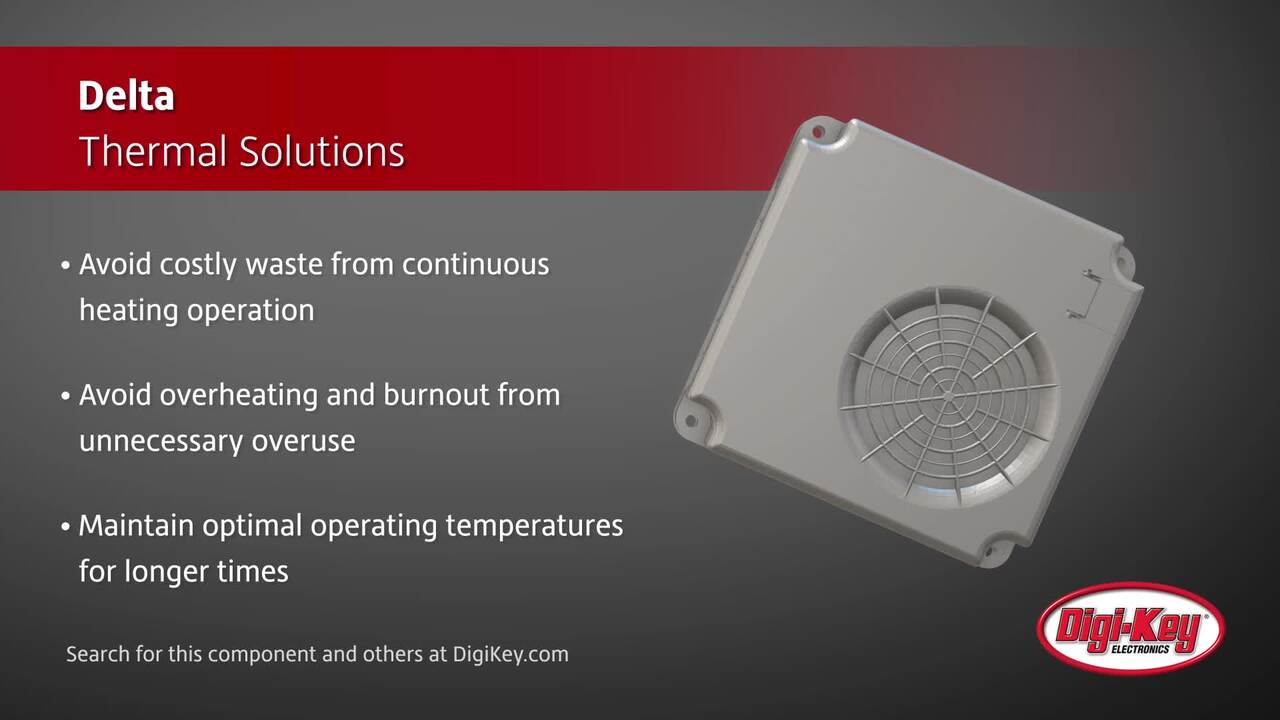 Delta Thermal Solutions | Digi-Key Daily
Heaters from Delta are designed with intelligent energy usage in mind and utilize positive temperature coefficient (PTC) heating elements to ensure that chosen temperatures are maintained, avoiding costly waste from continuous heating operation.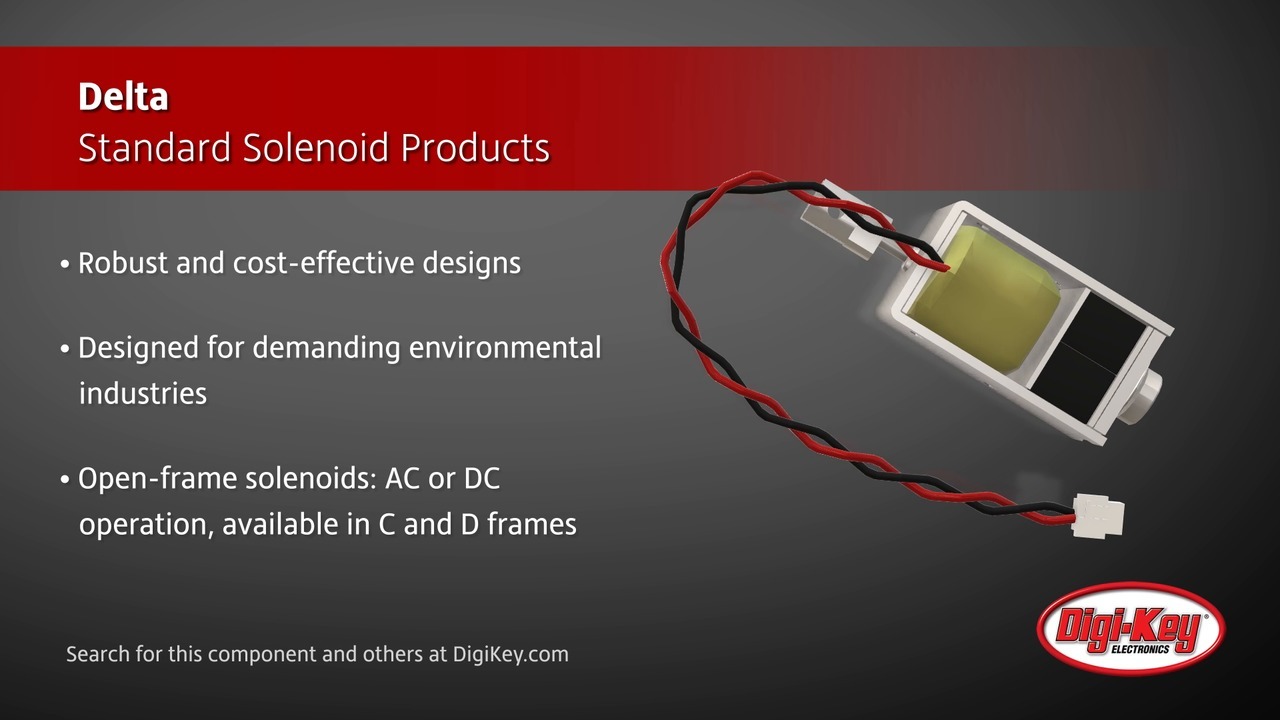 Delta Standard Solenoid Products | Digi-Key Daily
Delta introduces their line of standard solenoid products to the distribution channel. Delta's core product knowledge, culminating from decades of magnetic and electromechanical design, has spawned into their product line of solenoid products.